The Runshaw College Corporation (the Governing Body) has 14 members.
Governors serve for a four-year term, except for the Student Governor (max of 2 years) and the Principal, who serves for the period of his/her employment. Governors may be reappointed for one or more additional terms.
The Search and Governance Committee advises the Corporation on appointments and reappointments.
Profile of Serving Governors
Yvonne Bradshaw – Vice – Chair and Link Governor Safeguarding
After working in industry for five years developing and supporting computer systems for research scientists, Yvonne joined Runshaw in 1986 as a Part-time Lecturer in Computing. Whilst in this role, she completed her PGCE and then became a Full-time Lecturer. Yvonne held a variety of roles at Runshaw including assistant in the A Level Faculty, Head of School of Computing, Assistant Principal (Vocational) and Assistant Principal (MIS, IT, Student Services, Study Support, and Quality).
She was also a part-time Ofsted Inspector undertaking both curriculum and cross college inspections in 6th Form and Further Education Colleges. Yvonne left Runshaw in 2006 to become a consultant and worked as an Improvement Adviser with a number of different colleges.
Jacqui Chatwood – Chair – Finance Committee
Jacqui is a Fellow of the Institute of Chartered Accountants in England and Wales, and spent 14 years in a North West practice, working her way up from graduate trainee to partner before moving into industry. She has been Managing Director for over a decade of a management consultancy which provides learning and development services to multinational blue chip companies, public sector entities and large SMEs. She is a non –executive director of Weaver Vale Housing Trust based in Cheshire which provides social housing. Jacqui brings her broad range of financial expertise, strategic planning and leadership skills and is known for her passion for people development and helping build businesses.
Joshi Jariwala – Chair / Remuneration & Organisational Development Committee
Joshi has worked in Human Resources (HR) for nearly 20 years, most latterly as a self-employed HR consultant. She has extensive strategic and operational HR experience working with management and staff at all levels. Joshi has led on a number of HR related projects which include designing and establishing a HR shared service, workforce planning with restructuring, staff development strategies and coaching staff through their development and career progression.
Martina Jay
After graduating with a law degree, Martina completed her PGCE and began a career as a lecturer in law (College and University level). She qualified as a solicitor in 2002 and has also completed a Master's Degree in Public Policy. Having worked in private legal practice, Martina became a Senior Crown Prosecutor which included spending two years in London as Legal Assistant to Sir Brian Leveson, then Senior Presiding Judge for England and Wales. Martina currently works on Crown Court trials throughout the Northwest of England and leads on Disability and Hate Crime Prosecutions.
Warren Middleton – Chairman
Warren is a Partner at KPMG LLP Manchester and leads part of their UK Consulting Business. He has worked with client organisations in over 30 countries, predominantly in the Banking and Insurance sectors. Much of his work is around technology and organisational change and he has led many sector wide initiatives on, for example Regulation, Mergers, Banking Reform and Credit Cards and Payments. Warren has been with KPMG LLP for over 20 years and was made a Partner in 2006.
Simon Partington – Principal
Simon joined Runshaw College in 2006 and was appointed as its Principal in September 2013
Andrew Pratt
Andrew served with the Lancashire Constabulary for 28 years before retiring in 2010 at the rank of Superintendent. During that time, he specialised in partnership working, drug treatment for offenders and engaging with communities. Since retiring, Andrew retrained as a primary teacher and currently teaches part-time at a local school. He is also the Bishop of Blackburn's Interfaith Advisor and undertakes this role on a voluntary basis.

Pam Pye
Pam has been at Runshaw for 12 years with experience in pastoral support and recruitment. She is the College's CPL Co-ordinator and is part of the HR team. Prior to this, Pam worked in learning and development for almost ten years as a Trainer and Manager. Pam has also held voluntary posts for her local CIPD branch and as a Parent Governor at her children's School.

Stephen Gregson
Stephen is the Corporate Finance Director at Moore and Smalley and has advised businesses on mergers and acquisitions, fundraising and strategic planning across a wide range of sectors including waste management, haulage, construction, engineering and wealth management financial services. In his spare time, Stephen enjoys travelling both in Britain and abroad.
Will Sutton – Staff Governor
Having studied and trained at Runshaw in Culinary Arts and Hospitality, Will progressed to a career in licensed retail before returning to train as a teacher in 2009. Will is currently based within the School of Hospitality, Tourism and Foundation Skills, but has also worked on the A-level Programme for 4 years as a Pastoral Mentor.
Jo Venn – Chair / Standards & Curriculum Committee
Jo was Headteacher at Balshaws CE High school in Leyland from 1995 t0 2014. Balshaws was designated an outstanding school in 2013 both by Ofsted and by the Diocese of Blackburn and has been an oversubscribed school for over 20 years.
Jo works in an advisory capacity with a varied range of organisations including as an Advisor to the Local Authority working with schools in challenging circumstances. She is also an Associate Advisor for the Blackburn Diocese. During her career, Jo has won various awards including; Empowering People Award 2001, Lancashire Woman of the Year2004, Public Servant of the year 2005, and a Lifetime achievement award in 2014.
Alison Watson – Bird
Alison has worked in the Financial Services sector in the UK and Europe for the last 23 years. In that period, she has held a number of senior leadership roles across internal audit, strategic development, global operational transformation, regulatory compliance, risk management and supply chain management. In the last ten years, Alison has been running her own business as an interim provider working with a number of leading insurance and consultancy clients in developing market leading solutions and delivering large scale, complex business and technology transformation programs.
Ella Lawrenson
Ella is the student Governor and is studying A level Biology, Psychology, English language and Spanish.

Jessica Gill
Jessica is the student Governor and is studying A level Maths, Politics, History and English Literature.
Co-opted Members
Marc Balshaw
Marc is a Senior Tax Manager at Grant Thornton LLP and supports companies across the North West from small owner managed businesses to multi-national Corporations. He advises clients on a range of areas including corporation, entrepreneurial and transactional tax matters. Marc graduated from the University of Manchester with a first class honours degree in Mathematics with financial maths and used to play rugby at a semi-professional level.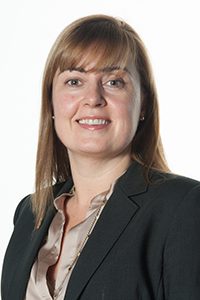 Diane Bourne
Diane qualified as a Civil and Structural Engineer from Bradford University and also holds a Diploma in Environmental Management. Diane is the Managing Director at Eric Wright Civil Engineering Ltd, based in Preston and is responsible for a £60m water and infrastructure business which employs more than 250 staff. Diane is also a main board director of the Eric Wright Group and also its Group Technical Director. With more than 30 years in the industry, Diane has held a number of senior positions, including Chair of the North West Civil Engineering Contractors Association.
Diane is also a Trustee of the Eric Wright Learning Foundation, which in partnership with Preston's College seeks to provide training opportunities for 14-16 year olds and 16+ young adults, who want to pursue a career in construction and engineering.
Gary Hall
Gary is the Chief Executive of Chorley Borough Council with responsibility for managing a range of complex and multi-faceted services. A qualified Accountant, Gary has extensive financial management experience within the public sector, and is also a non-executive Director of a local Credit Union. Through his work, Gary is passionate about making a difference to people's lives and relishes the opportunity to contribute to the life of the College.
Ken Lee
Ken has worked as Director of Finance for Cotswolds Council and as City Treasurer for Bath Council. After retiring as a Chief Executive of a North West local authority, Ken became involved with a local housing company originally acting as their accountant and was their Business Director. Ken is also the Chair of his Accountancy Body's Housing Panel, speaks and chairs housing finance conferences, and advises local government politicians and civil servants on housing finance matters.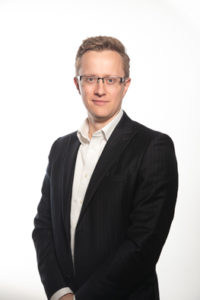 Martyn Lylyk
Martyn has worked in the Banking sector for the past 18 years and is currently a Relationship Director with Natwest. He works with a broad range of corporate businesses across the North West, both in terms of sector and ownership to support their growth ambitions. Martyn also leads the Bank's technology sector team across the North of England, which is focused on supporting both early stage and established technology companies. With a strong risk management focus, Martyn is an advocate of building (personal) networks to share knowledge and promote business success.

Louise Myers
Louise is a lawyer at CG Professional, a commercial law firm. She specialises in employment law and her clients range from owner managed companies to PLC's and public sector organisations. Louise has particular specialisms in the manufacturing, social care and education sectors. After qualifying and training at an international law firm over ten years ago, Louise jointly set up her own legal practice CG Professional in 2017.
Peter Zak
After qualifying as a Chartered Management Accountant, Peter worked in finance for companies such as Toyota and as Finance Director of Leyland Trucks. In 2008, Peter was appointed Operations Director of Leyland Trucks and is currently Operations Director at GBA Services, a Lancashire-based time critical logistics company.

Simon Carrier
Simon is the Regional Managing Director for Shawbrook Bank. Simon is an experienced financier providing strategic and corporate support to North West businesses.

Michael Lowe
Michael is an Audit Director at Grant Thornton UK LLP and works across the North West with clients across a number of different sectors. Michaels has worked in the financial sector since graduating from the University of Manchester. He supports companies through periods of growth, providing business insight gained from his experience of advising large listed businesses and smaller owner managed businesses. In his spare time, Michael enjoys cycling, fell walking and cooking.
David Grime
David is the Catering Services Manager at the University of Central  Lancashire. David has previously worked as a College lecturer in catering and hospitality as well as in restaurant and event management. Involvement in the local community is something that is important to David, and he is keen to ensure that students receive a great experience whilst learning something that he is passionate about.
Steven Haycocks 
Steven is the Headteacher at Balshaws High School and is a member of the Standards & Curriculum Committee.